BrandIndex News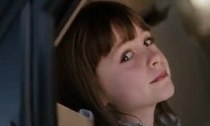 New TV spot features girl's evidence of dad's alien-ness. Spaceship included.
> Read More
BrandIndex News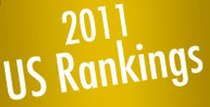 Subway, which has expanded its menu of healthier fast food, was 2011's top brand
> Read More

BrandIndex Market View enables you to compare your brand performance against all the thousands of brands and dozens of categories tracked by BrandIndex. When you need to understand how today's events are impacting your brand, BrandIndex provides a daily read across multiple key consumer measures.
In any sector, things will be happening every single day: a new product is launched, a competitor's campaign goes viral, a PR nightmare strikes. Whatever it is, you don't want to be caught off-guard - you'll want to know exactly what effect this activity is having on your brand and your competitors' brands immediately. As BrandIndex measures a series of values, you can focus on specific aspects as well as looking at overall perception.
Individual Measures
BrandIndex tracks perception of the following values independently so that you can identify key areas for improvement and subsequently measure the effectiveness of any strategic actions, and you can see how you compare with your competitors on specific values.
Quality

Value

Customer Satisfaction

Corproate Reputation

General Impression

Recommendation

Buzz (whether people have heard anything positive or negative about the brand in the media or through world of mount)

Attention (the percentage of general public that has heard anything, positive or negative about the brand in the media or through word of mouth)
Brand Index Market enables you to:
continuously track brand awareness and perception

see how specific events, strategies and tactics are impacting on brand perception as they unfold

check your performance against competitors

spot any changes in perception immediately and take action
Contacts

Ted Marzilli
SVP and Global Managing Director, BrandIndex
646-537-9818