International Omnibus
YouGov International Omnibus can reach both nationally representative and specialist samples from many of the developed markets.
YouGov runs Omnibus services worldwide, allowing clients to target one particular region, achieve a global snapshot or compare results across multiple countries. Our reach enables you to obtain robust international results quickly and affordably. All this, with the high-level of support from start to finish that YouGov's clients have come to expect.
Quick View
Sample: 500 - 2,000 adults aged 18+ depending on countries requested (national cross section or bespoke groups)
Frequency: daily
Results turned around: dependent on countries required
Cost: dependent upon the markets and service required
We can also target bespoke samples if required.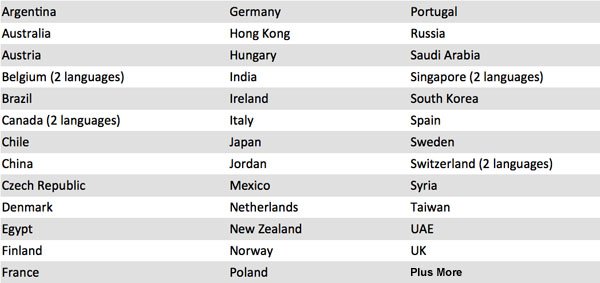 Related Services
A fast, cost-effective way to get opinions from business decision makers across the nation.