Segmentation
Segmentations are used to support multiple objectives. You may be entering a new market, defending an existing market, bringing new versions of a product to market, or looking to improve your advertising effectiveness.
Different business goals require different segmentation approaches – each with their own strengths and benefits. We employ multiple segmentation methodologies to deliver the consumer segments that can best support your business objectives and your brand.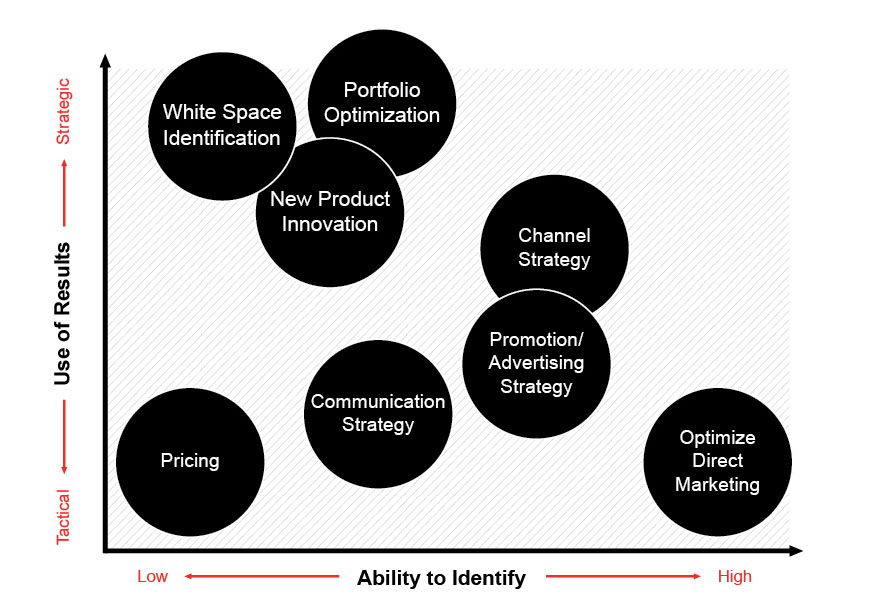 One of these methodologies is a unique YouGov model that enables you to integrate a wider variety of data types into you model – attitudinal data, continuous data like pricing or value, and binary inputs like users or non-users can all be included. By combining this broad array of inputs we can better isolate and prioritize variables based on brand choice and usage. The resulting segments are more predictive of brand choice and give clearer insights into the motivations within each segment.
Our analysts have deep expertise in segmentation; hold multiple patents on segmentation, modeling and clustering, and help you to:
Recognize and leverage customer differences
Develop differentiated new products and extensions
Quantify the size of your addressable market
Develop effective targeted messaging
Better understand your broad market structure
Understand the drivers that will predict your brand's choice.
Related Services
Delivering product intelligence, strategic consumer insight, and behavioral patterning.
Driver models help you predict consumer engagement with your product or service.
Understanding the market structure is essential to brand planning, positioning, and product development.