Latest Insights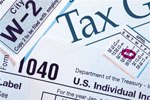 The affluent are fine with higher taxes – as long as they only apply to those who are richer than ...
> Read More
Latest Insights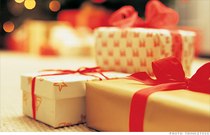 Even the wealthiest Americans plan on putting fewer gifts under the tree this holiday season
> Read More
Survey of Affluence and Wealth in America
Affluent and wealthy families are experiencing substantial gains in both income and assets, and are succeeding in reducing their debt. However, the way they spend, the role brands play in their spending, and the things they feel they need, have all been affected by five years of a difficult economy.
Understand the affluent consumer with the sixth Survey of Affluence and Wealth in America.
This year's study focuses on the luxury consumers' mind-set, the way they make decisions about the things they need, their ambitions for price containment, and the way information from advertising, digital resources, and salespeople is used to make well-founded family purchasing decisions.
Learn about the trends that are becoming the new normal, shifts in discretionary spending, the role of the family, happiness, and confidence, and, most of all, new ideas for activating your customer base and winning new market share.
Key survey content includes:
Brand preferences, among 200 brands measures
Evolving purchase patterns
Economic & political attitudes
Lifestyles & values
Media consumption
Related Services
Portrait of American Travelers reveals the underlying motivations that influence travel behavior.
A full characterization of the role of digital content in the American household.
The American Pantry Study provides packaged goods executives with a sophisticated understanding of the consumer.