Latest Insights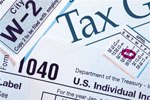 The affluent are fine with higher taxes – as long as they only apply to those who are richer than ...
> Read More
Latest Insights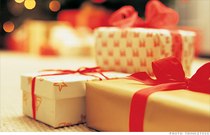 Even the wealthiest Americans plan on putting fewer gifts under the tree this holiday season
> Read More
Survey of Affluence and Wealth in America
Wealth and consumption is concentrated among families in the top 10% of the U.S. economy. This tier of consumers shares 86% of America's wealth, they account for over 50% of all American consumption, and they are responsible for two-thirds of America's luxury purchasing. This Survey offers unmatched insight into how this exclusive population of consumers feels, purchases and navigates their ambitions of success and happiness.
The Survey of Affluence and Wealth, conducted by YouGov in partnership with Time Inc., is an in-depth examination of three classes of top tier families: the Upper Middle Class ($100,000 - $150,000 discretionary income); the Core Affluent ($150,000 – $450,000) and the Top 1% - ($450,000 or higher). The Survey provides readable samples of every income spectrum within the top 10% including Ultra High Net Worth families ($10,000,000 plus in liquid assets).
Sponsors of the Survey have access to an in-depth perspective on how these consumers live, save, spend and manage their households. The Survey allows companies with a footprint in the extraordinary-quality spectrum of their category to get a read on their brands, their targeted clientele, their competition and their penetration of spending intentions within families that can generally afford anything they want but not everything they want. Sponsors gain access to this information via reports, webinars, and presentations —and are also invited to participate in annual Survey planning events.
With personal consumption increasingly concentrated at the very top of the income and asset scale, developing strategies to win over the heads and hearts of affluent and wealthy consumers has never been more important to businesses offering sublime product quality. Building successful, profitable relationships with these strategic purchasers has never been more critical, or more challenging.
The Survey of Affluence and Wealth team is known for delivering deep insights to help guide clients in their relationships with families entering the luxury markets and those of mature wealth with significant assets and sophisticated private purchasing resources. From cars to personal aircraft to the world's most exclusive retail to the greatest hotels in the world, clients have found the study speaks to the specifics of their market strategy segments and households. Truly, you will meet your customers within the survey.
Related Services
Portrait of American Travelers reveals the underlying motivations that influence travel behavior.
A full characterization of the role of digital content in the American household.
The American Pantry Study provides packaged goods executives with a sophisticated understanding of the consumer.